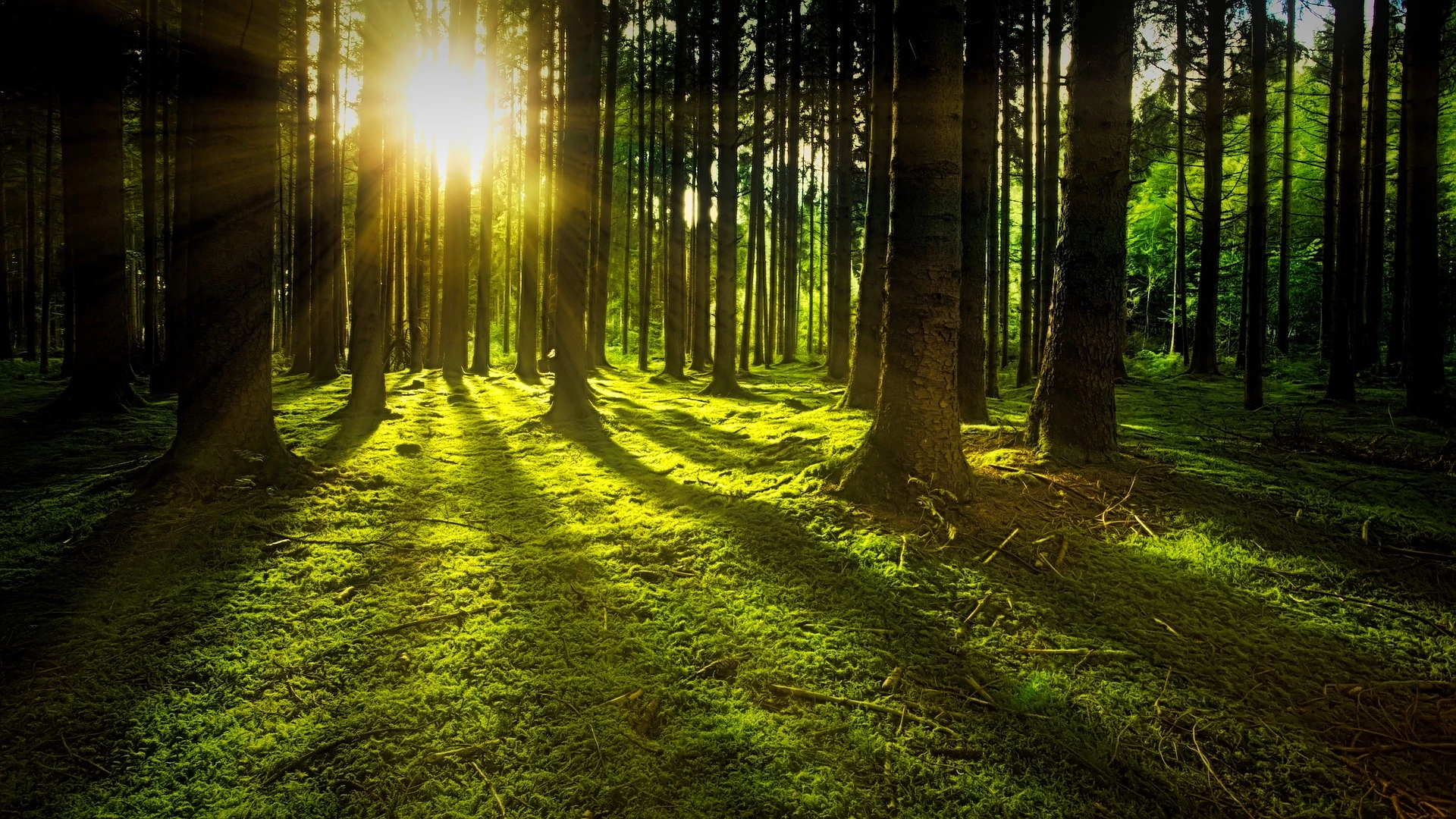 made with love and care: Our EVERTREE®-urn
From the first idea in March 2017, to the prototypes we assembled ourselves in the garage, to the first finished urn in October 2019, it has been a journey of years. A path full of challenges, inspiring moments, seemingly insurmountable obstacles, deep doubts and even greater confidence and belief in EVERTREE®.

Not only the urn itself is and was important to us - from the beginning we also attached great importance to finding a partner who could produce our EVERTREE® urn as CO2-free as possible in Germany. After all, what good would it do us to plant trees for climate protection if, on the other hand, we already put a heavy burden on the environment with production and logistics?

The search for a suitable, 100% biodegradable material also proved to be extremely difficult. After worldwide research, we finally found this in Germany as well: a bioplastic granulate made from a coconut fiber mixture. This material with all its positive properties is fundamental for our EVERTREE® urns. Among other things, it makes our EVERTREE® urns so new and unique, because EVERTREE® is one of the first products worldwide to be made from this material.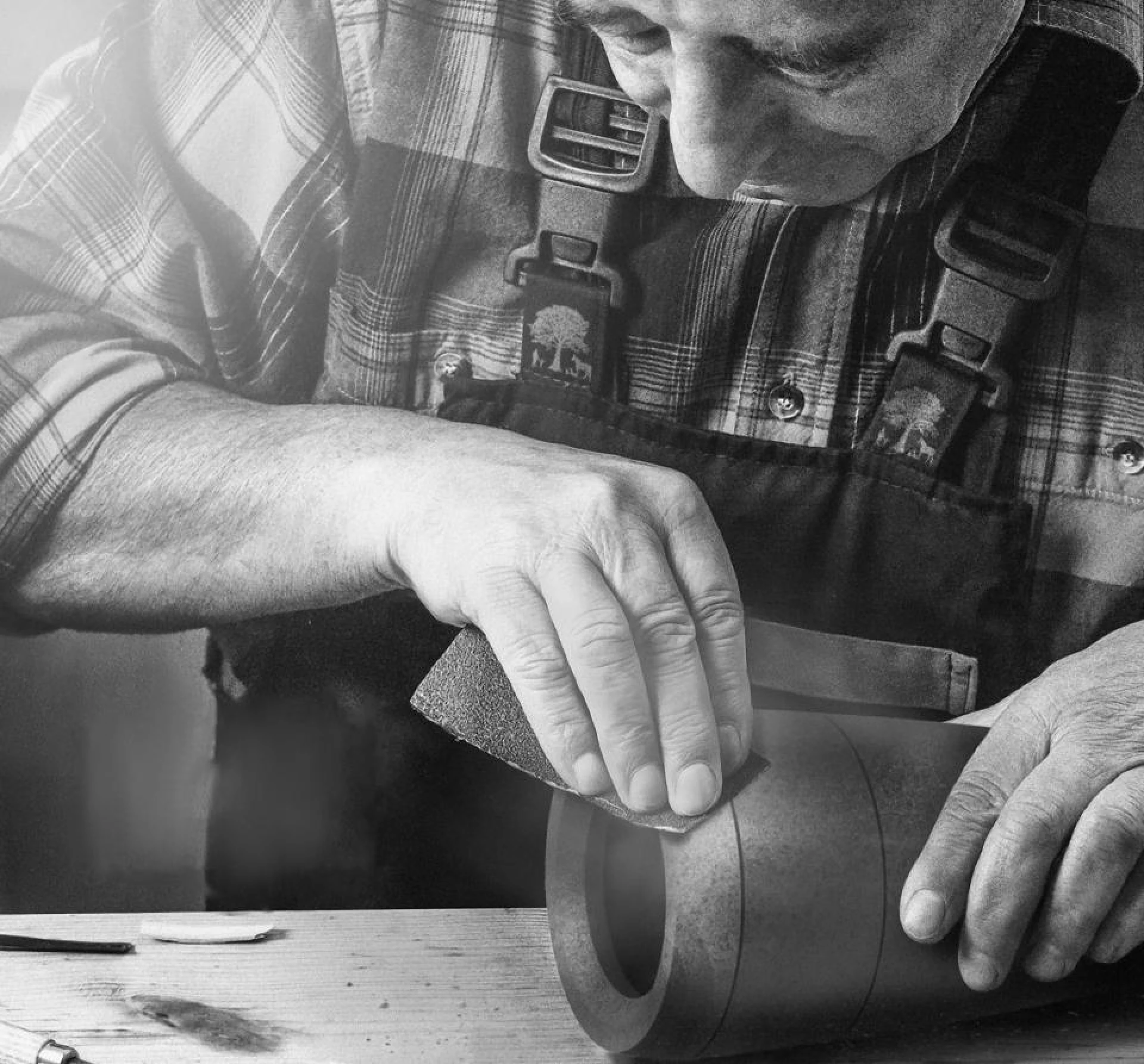 Every single EVERTREE® urn with its different grain and fiber orientation is unique and can be additionally individualized by an engraving according to your wishes.

Before we ship your EVERTREE® urn to you, it will be lovingly re-sanded by hand to achieve an even more perfect look and then also hand-packed, inspected and individually provided with your desired tree seeds.

The packaging materials used are of course also made from naturally renewable raw materials.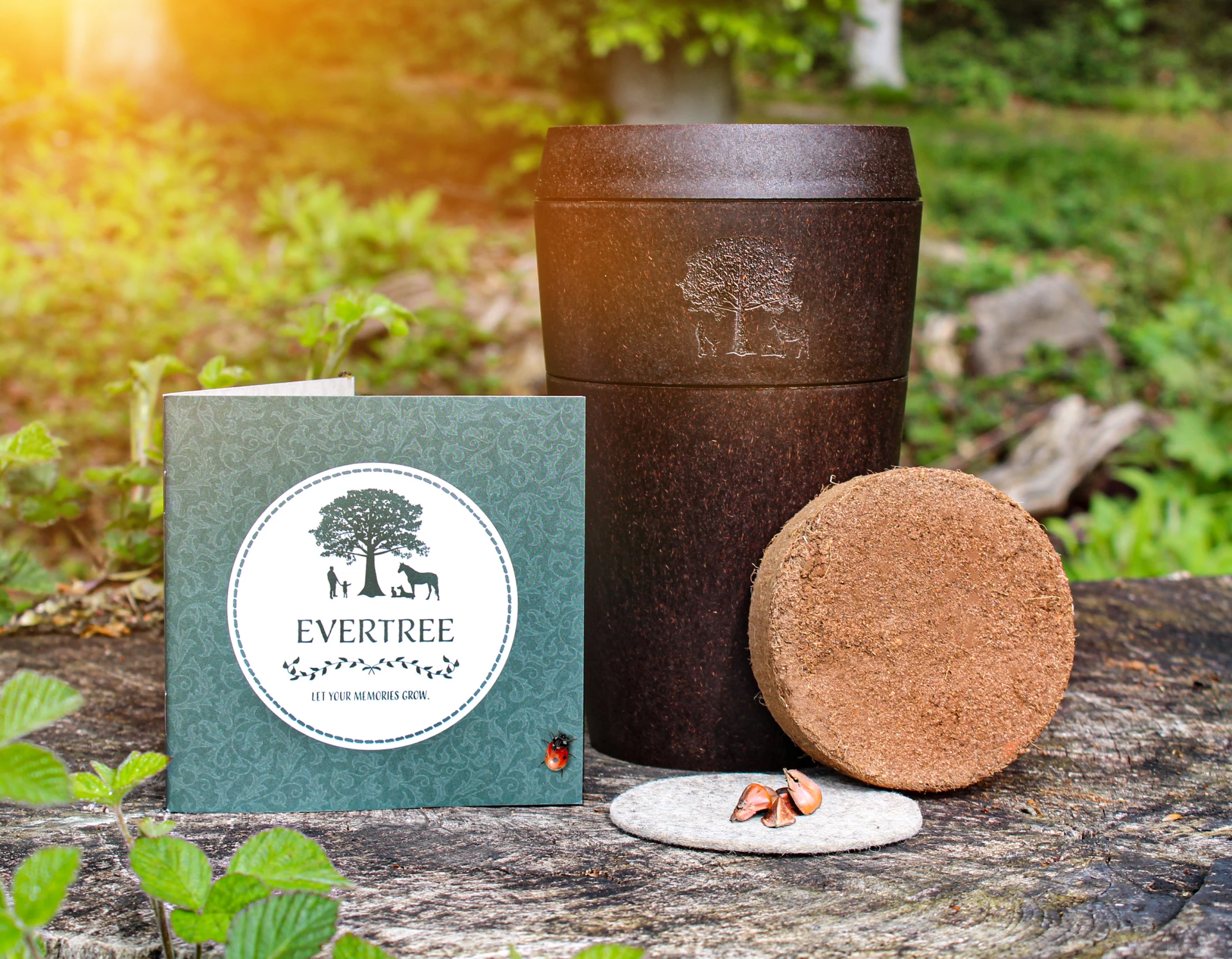 The components of the EVERTREE® urn
Explained at the EVERTREE animal urn
The lower vessel is intended for the ash; the bottom is open so that the roots can strike out and at the same time is covered with a fleece from the loss of ash.

The middle vessel contains the already pre-fertilized soil.

An upper ring protects the tree seed. The desired tree variety can be selected when ordering.

The choices are: Wild apple, copper beech, mountain ash, black locust and spruce.

All components of the urn decompose completely in moist soil.

The EVERTREE® package in Germany and Europe includes all listed accessories. Worldwide, the EVERTREE® urn is delivered without soil and seeds due to import restrictions.