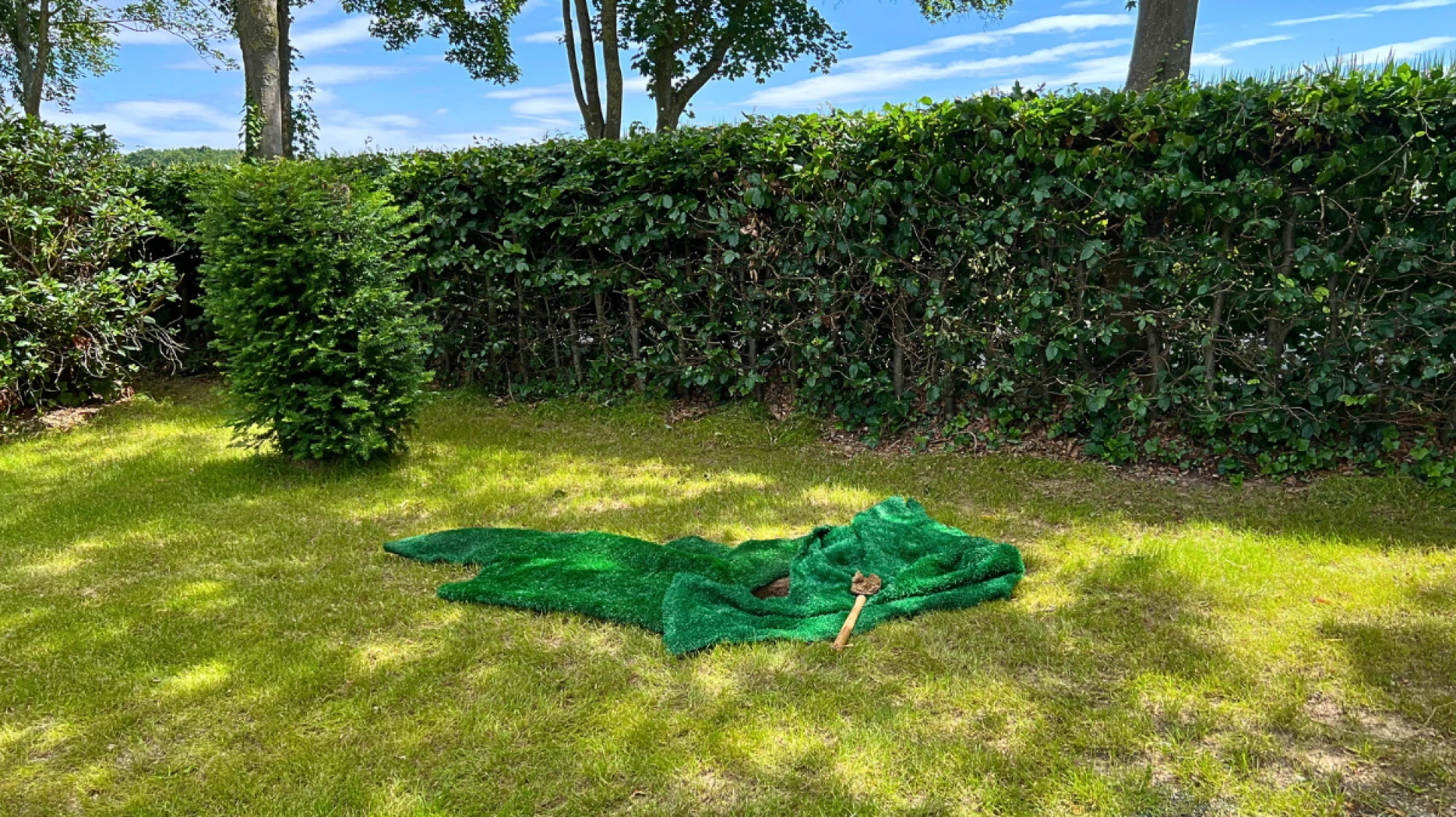 Tree funerals in the cemeteries of the municipality Selfkant
Designated areas for EVERTREE tree funerals only.
In Selfkant, living memories grow
Since July 2022 the westernmost municipality of Germany Selfkant offers as the first municipality, the EVERTREE burial form.
For it on the altogether five cemeteries free surfaces were reactivated and made available for EVERTREE funerals.
The new burial form was received by the members of the municipality with much joy and was already used many times.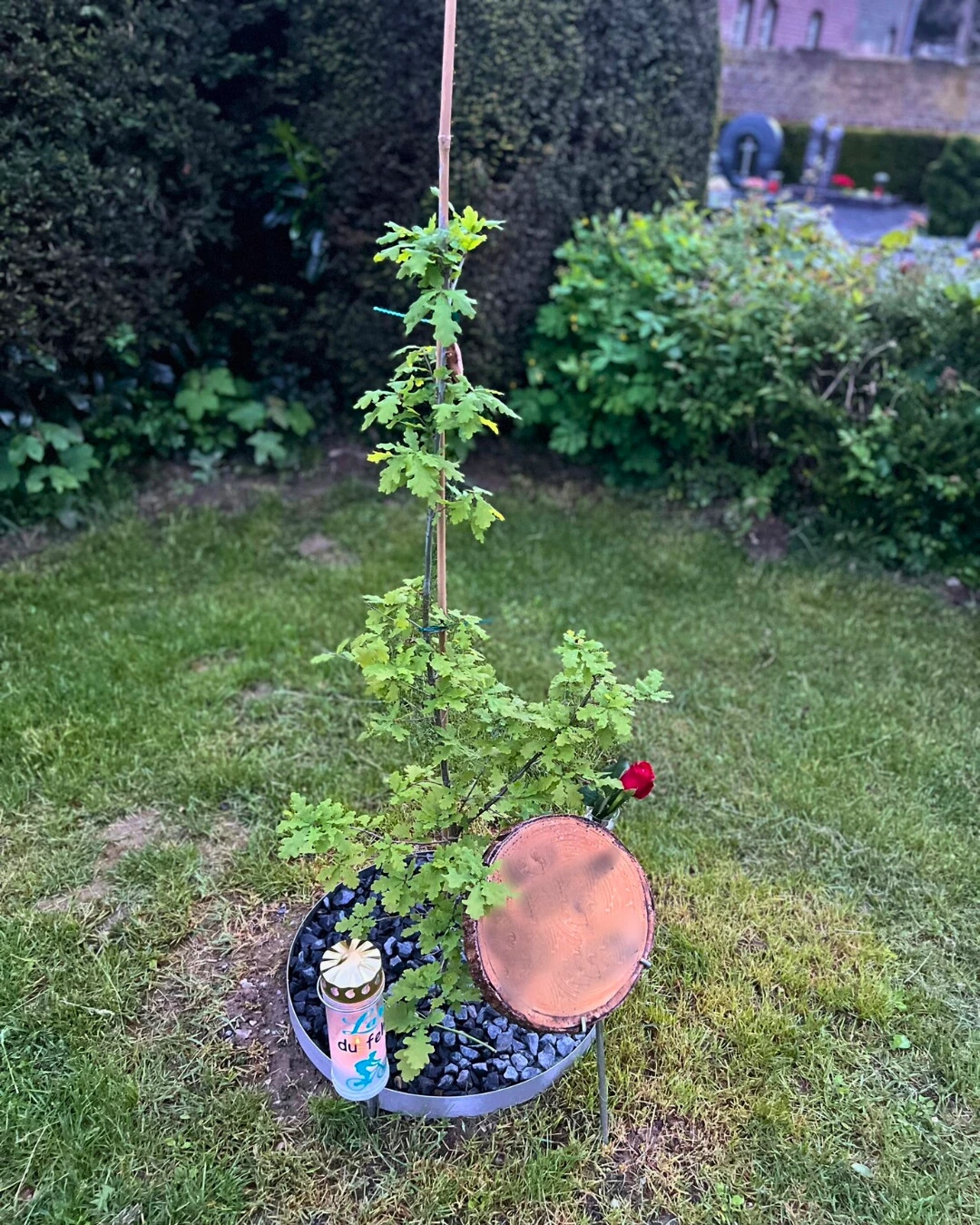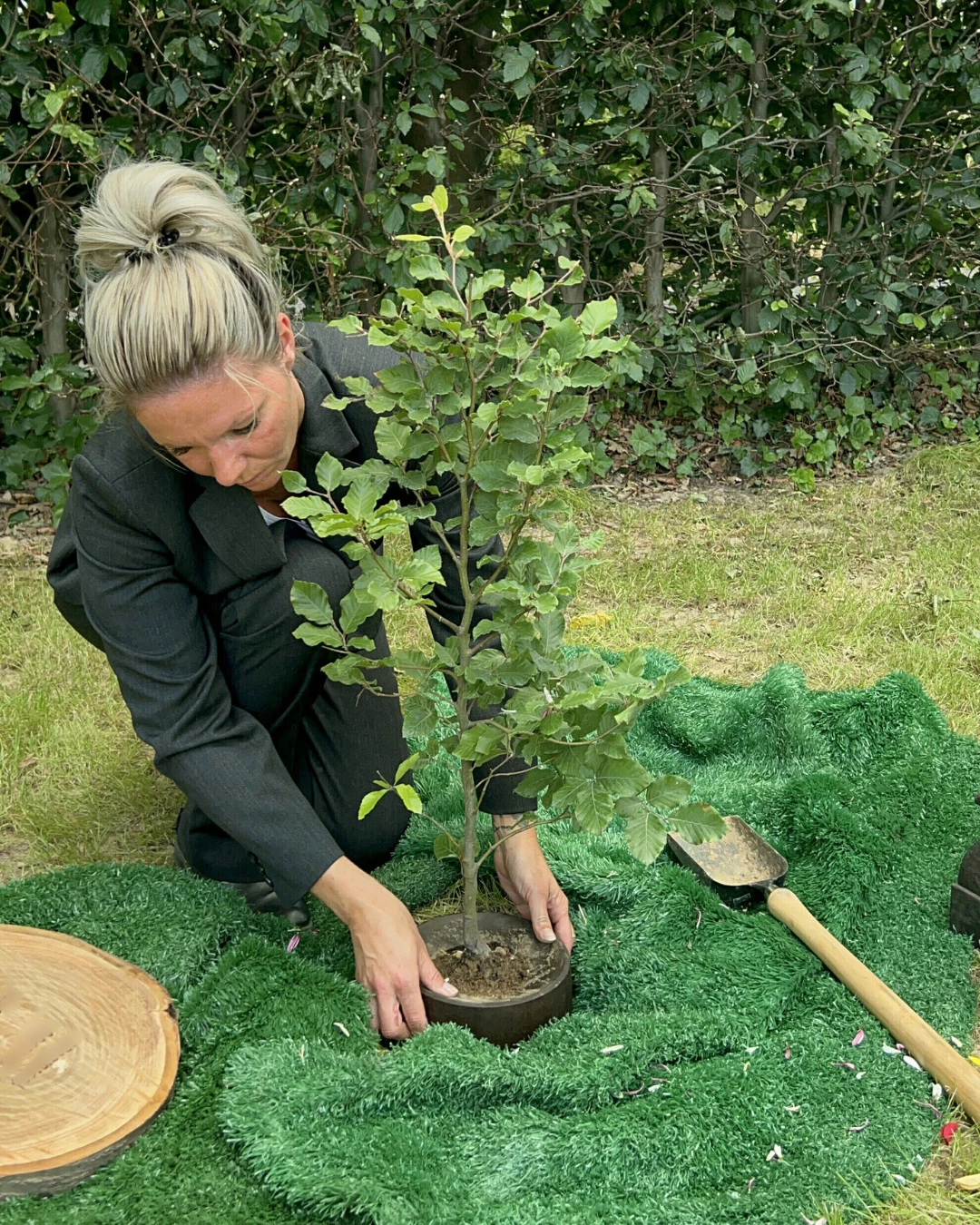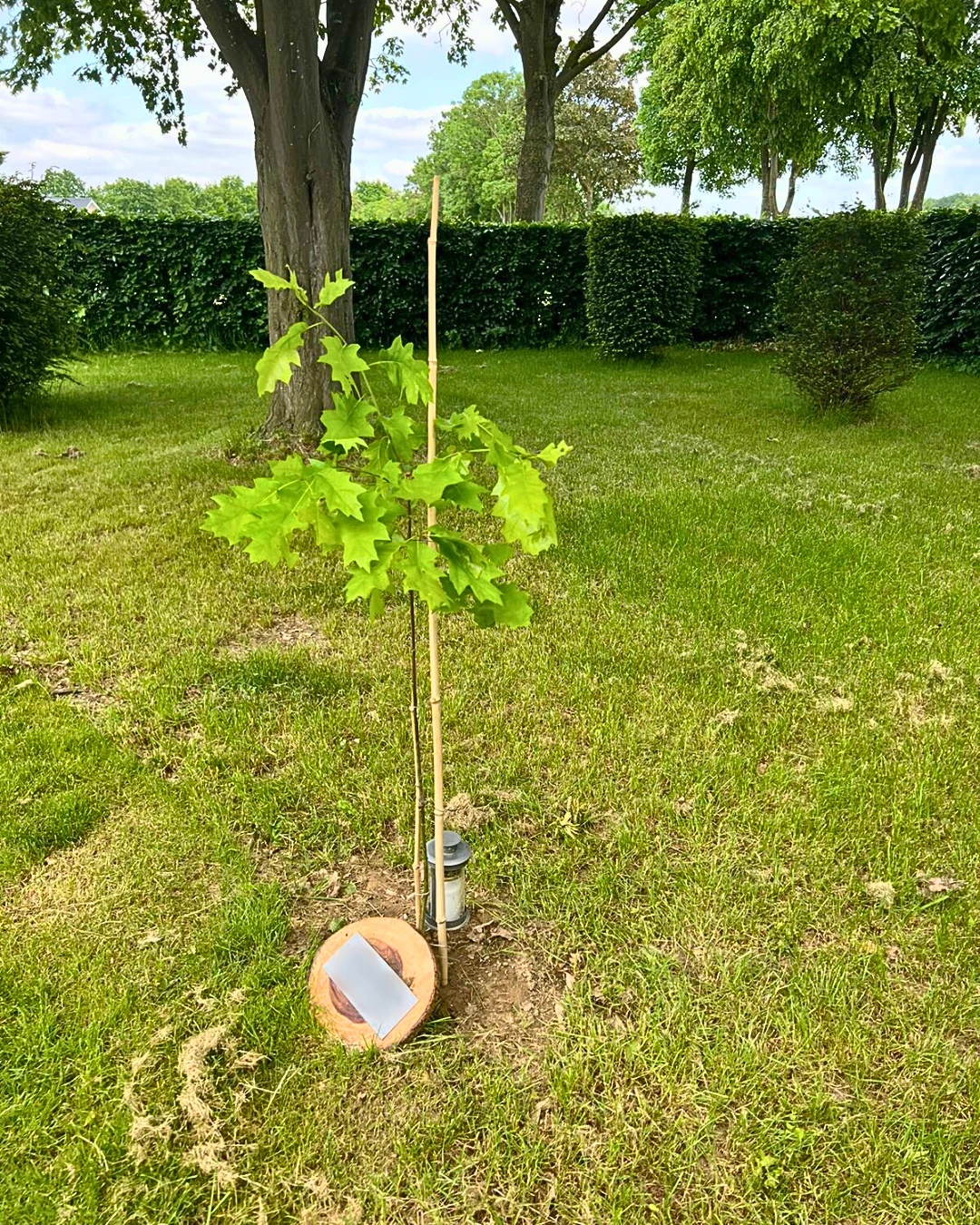 Funerals with grown trees
The burials with dressed little trees can be buried at any time of the year, as with any other type of burial. For example, cherry trees were buried in November and January.

The trees are purchased by the funeral director from a nursery. This ensures that the tree variety is appropriate for the region and prevents damage to the tree from deliveries.

Why aren't urns interred with tree seeds at the cemetery.

In the cemetery, we recommend that urns be interred with plants grown on them, as tree seeds would be exposed to the elements freely and controlled germination is not possible.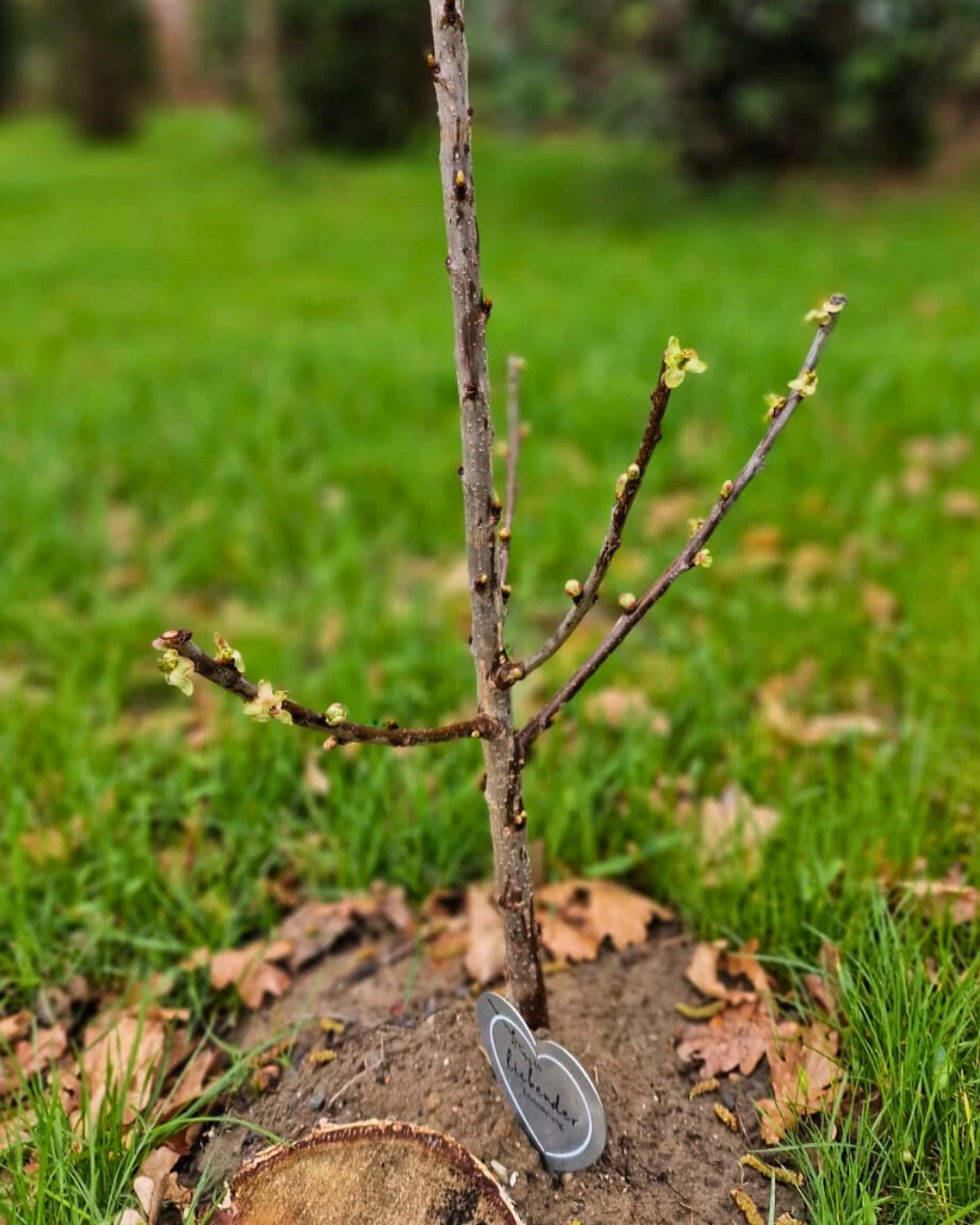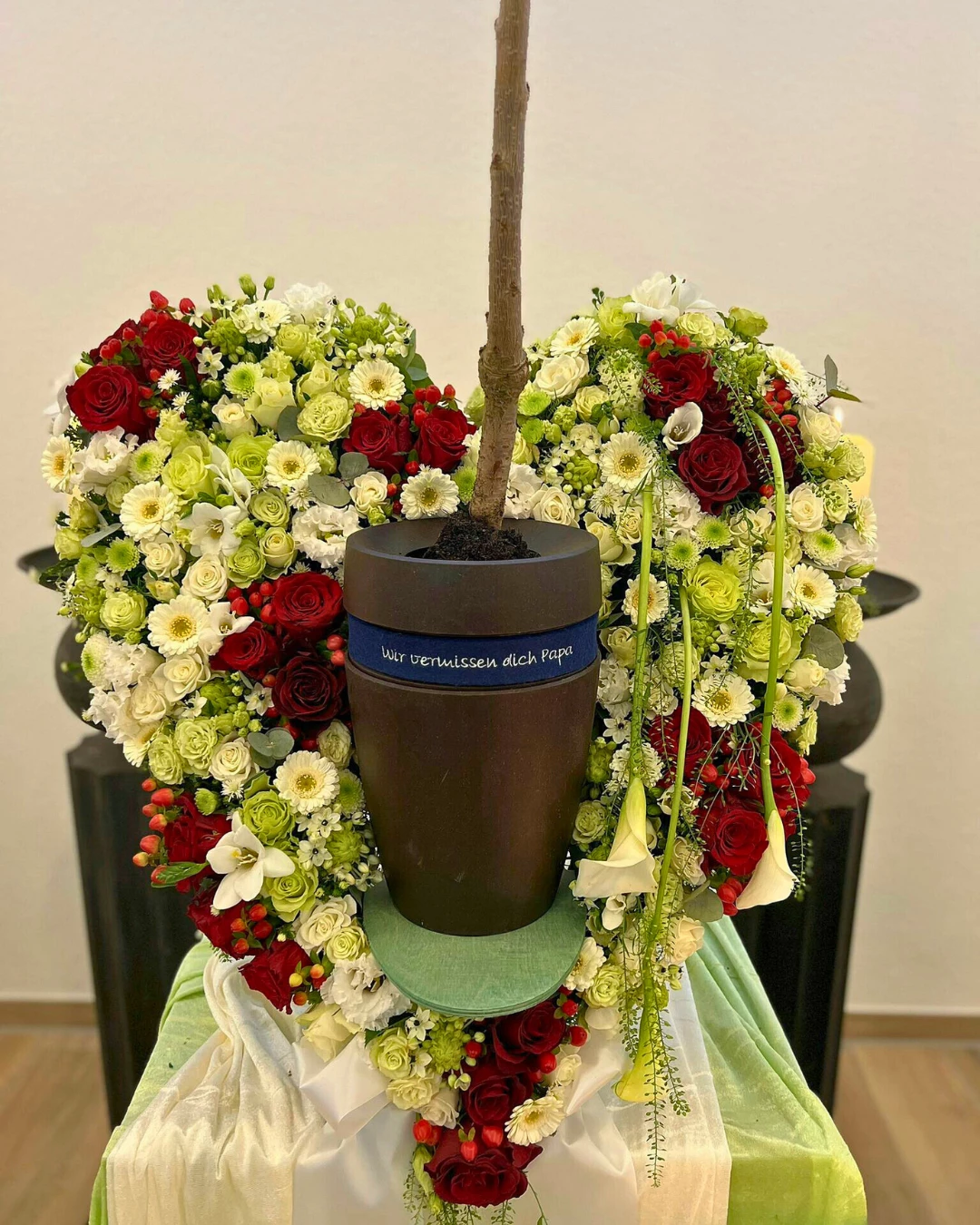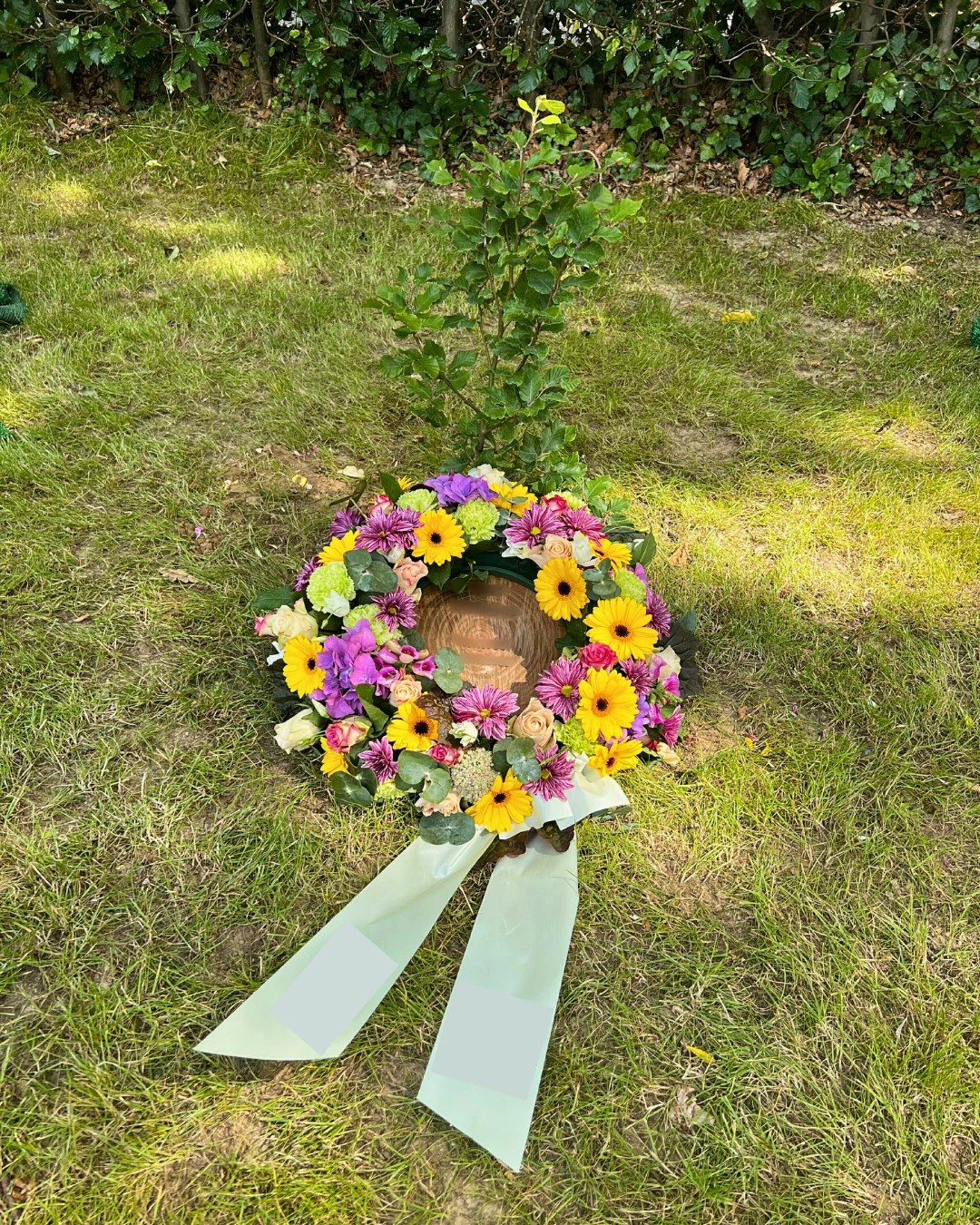 Decomposition of the urn & growth of the trees
Our funeral director and partner Edwin Otten had buried an EVERTREE urn (without ashes, of course) together with a large-leaved lime tree on his property in Gangelt at the beginning of 2023 to observe the decomposition of the urn and the simultaneous growth of the tree.

Using a stick, he checked the process of biological decomposition of the urn in the soil and was able to determine that the urn had completely decomposed after only half a year. The biological decay of the urn was thus six months faster than we had previously experienced.
The tree that Edwin Otten had buried in the urn has also continued to grow under a variety of weather conditions since it was planted.

We also observe the good growth of the trees in the cemeteries where the urns and the little trees with ashes were interred in biodegradable ash bags.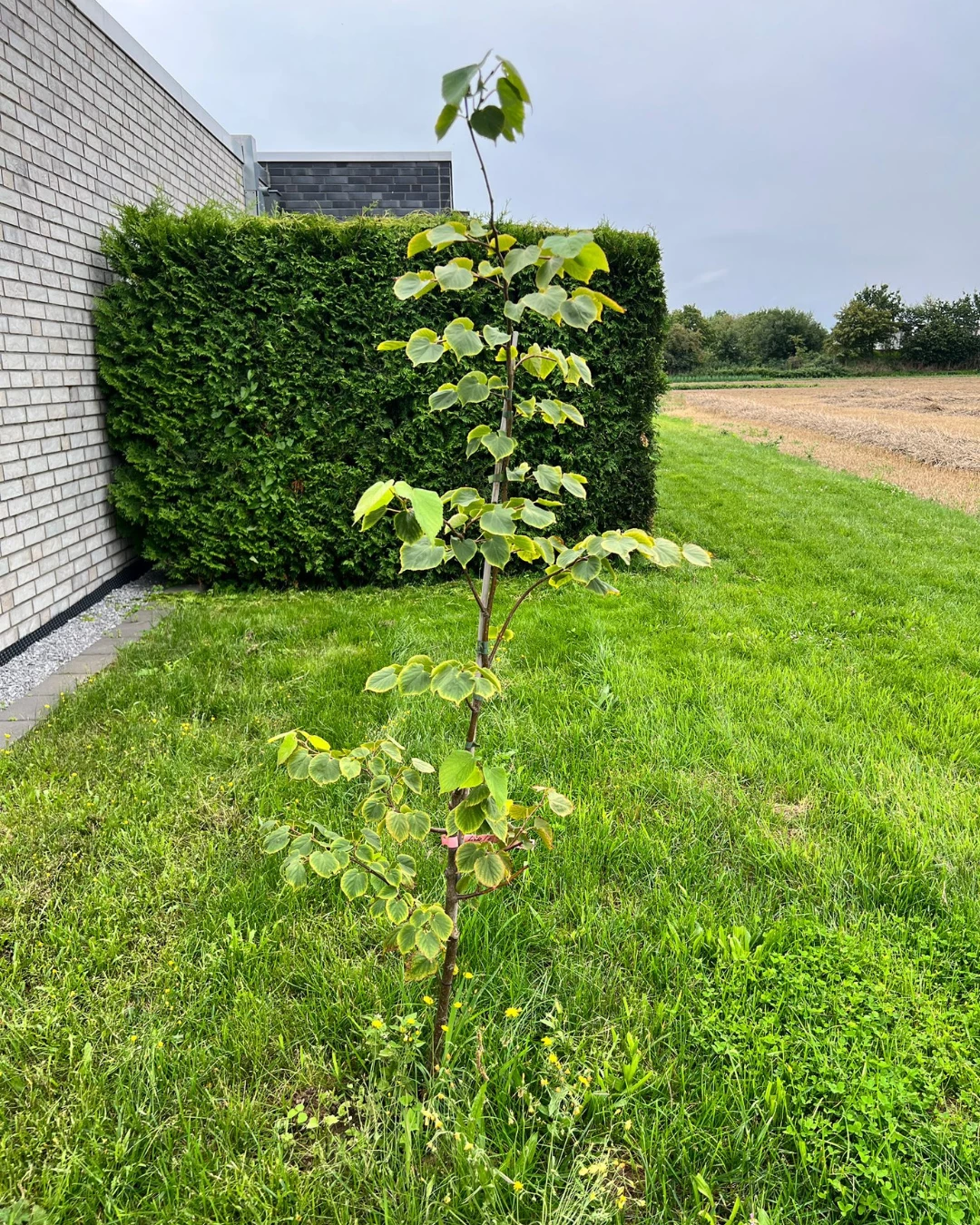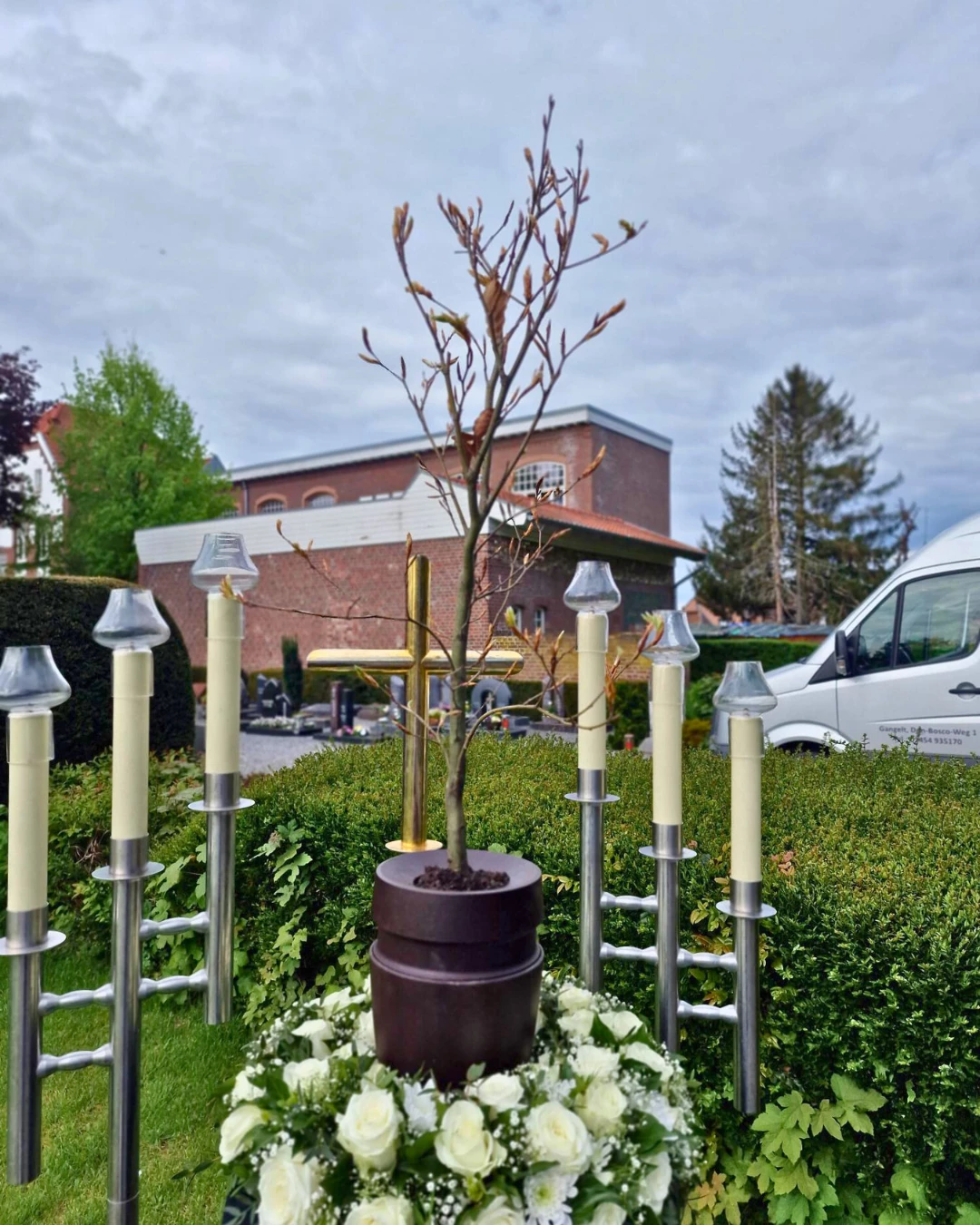 Friedhofssatzung der Gemeinde Selfkant
The municipality of Selfkant has made a few changes in its cemetery statutes so that EVERTREE funerals in this form can be implemented in designated areas.

Without changes to the statutes, EVERTREE funerals with deep-rooted grave plants in urn graves are feasible.

The cemetery statutes of the municipality of Selfkant are available for download below.